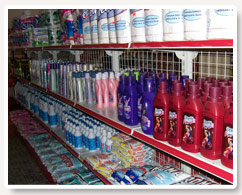 Caribbean Blue FAQ Here are some of the common questions and answers about Caribbean Blue and Belize, if you don't see something here, please do not hesitate to contact us.
Who is the developer of Caribbean Blue?
Blue Ltd., Blue Property Management will be the property manager.
May I visit the property?
You should contact us if you are planning a trip to Caribbean Blue. We can help make arrangements for a tour,
a place to stay and a few things to see while you are in the area.
Where can we purchase supplies when at Caribbean Blue?
Most things you will need can be purchased in Sarteneja and/or Corozal. If they do not stock what you want, they will get it.
Are there medical and dental facilities in the area?
Doctors located in the area:
Sarteneja Health Centre, TBD
Corozal Hospital, 422-2076
Corozal Hospital Outpatient Clinic, 422-2080

You may also try numerous medical facilities in Chetumal, Mexico.

Dentists located in the area:
Gabriel G. Garcia Dental Clinic, 12 4th Street South, Corozal, 422-2355
Dr. Glenda Major, 1st Street South, Corozal, 422-2837

Link to other important phone numbers:
http://www.belizeans.com/forums/archive/index.php/t-22634.html

Will my villa have appliances?
Appliance packages, which are not included in the purchase price, will be available and installed prior to your arrival
should you decide to choose this option.
Is it possible to have my villa furnished before I arrive?
A variety of furniture packages will be available for purchase. In addition, a start-up package of furniture and or furnishings
such as linens, dishes, cutlery and other basics can be purchased or rented for a nominal fee.