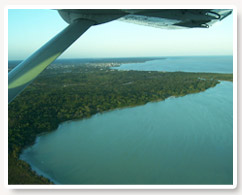 Community Vision Caribbean Blue is situated on the Caribbean Sea located on the Sarteneja (Shipstern) Peninsula. The first row of villas has raised verandas facing the sea. The second row consists of the two-story Monticola Blue, also facing the sea. They have second story verandas that overlook the first row to take advantage of the wonderful view of the sea. The third row faces the park with large green space, pool and recreation area. Moving back from the third row, there are more villas facing the park.

The Multi-purpose facility and parking lot are located near the middle of the development. Phase II, located behind the parking lot will have its own green space and attractions as well as access to the beach at the front of the property.

Remember, all purchases at Caribbean Blue include lot and villa, the Acmon Blue Floor Plan option, in the advertised price.

This is a new development and as an owner you would have a chance to get in on the ground floor, either as a property owner, property owner/renter, or property owner/investor. Whatever the reason, you can have a property that you can rent, rather than renting a property. Blue Ltd will offer financing for those interested on part of the purchase subject to some conditions. Rental income with our property management group can then be put towards the financing.

Click here to see the Caribbean Blue Community Vision site plan.